Official Site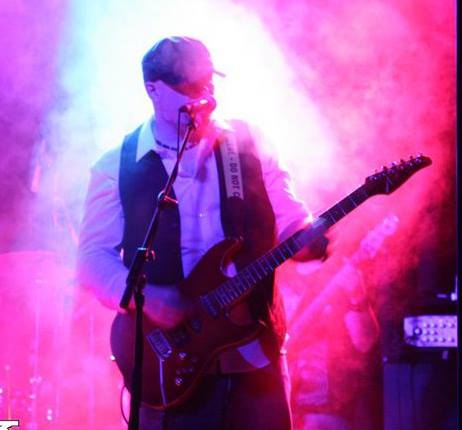 This is the official Website for Brent Scott: A well-known guitarist in the Winnipeg MB music scene.
Brent is a veteran of many different musical styles, and has played with bands of all flavours, incuding Rock, Classic Rock, Country, Funk, Disco, as well as a number of original acts.
Brent is also a studio musician whose sounds and vocals have graced many tracks over the years.
Besides playing in full bands, Brent also performs in various duos, as well as well-received "single" act on acoustic guitar.
Not just limited to one instrument, Brent has also played piano/keyboards since he was a small child, and can often be seen playing keys in live bands as well.
Brent can currently be seen playing in bands such as HitBoss, a local dance/party band that has graced many casinos and corporate events.
In his other guise, Brent works as a seasoned Web Developer, Video editor, Graphic Artist, and Web Design instructor at the University of Winnipeg Professional, Applied, and Continuing Education (PACE) division.
This Website will eventually showcase some of the original music that Brent has been working on over the years, but that is still a work-in-progress, as is this Website. Please check back again later for more updates.
To contact Brent, please send him an email.